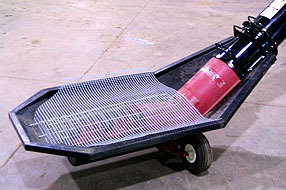 The Airseeder Hopper helps you make full use of that semi trailer, and makes loading your airseeder quick and easy.
Benefits:
No hydraulic hook-ups
Mounts where the old hopper was
Eliminates cracking of delicate crops, through extra transfer augers.
Aids in the mixing of inoculants and seed treatment
Light weight plastic 12" in height with mounted wheel rolls from one position to another with ease.
Half-inch by half-inch small screen included.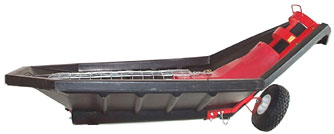 Dimensions:
34" W x 48" L x 12" H
Available In:
7, 8 or 10"
All Airseeder Hoppers come with a one year warranty.